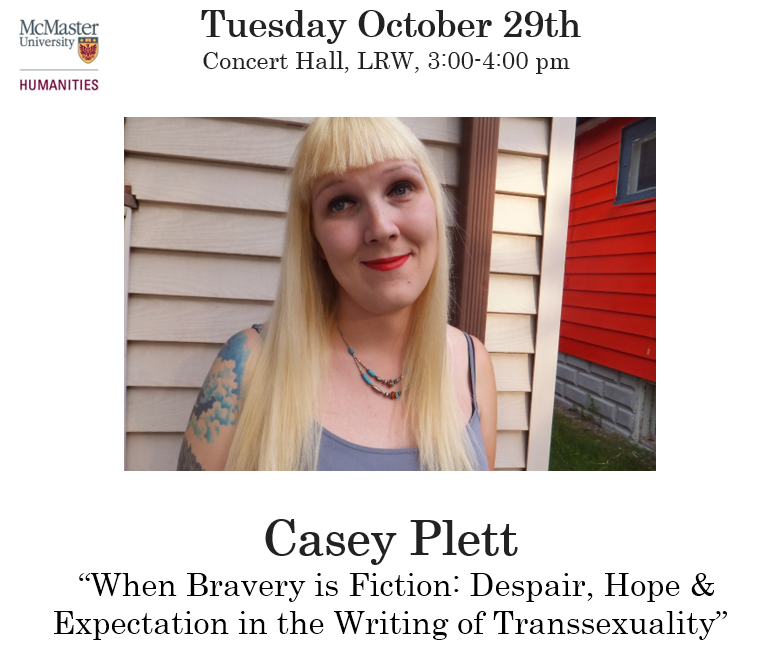 Casey Plett wrote the novel Little Fish, the short story collection A Safe Girl to Love, and co-edited the anthology Meanwhile, Elsewhere: Science Fiction and Fantasy from Transgender Writers. She is a winner of the Amazon First Novel Award, the ALA Stonewall Book Award Barbara Gittings Literature Prize, and a two-time winner of the Lambda Literary Award. She has written for The New York Times, The Walrus, McSweeney's, Maclean's, and Rookie, among other publications. She lives in Windsor, Ontario.
Presented by the English and Cultural Studies Visiting Speaker Series
Tuesday October 29th, 3:00-4:00 pm
Concert Hall, LRW (McMaster University)
For more information or to request accommodations, please contact Grace Kehler (kehlerg@mcmaster.ca) or Sarah Brophy (brophys@mcmaster.ca).