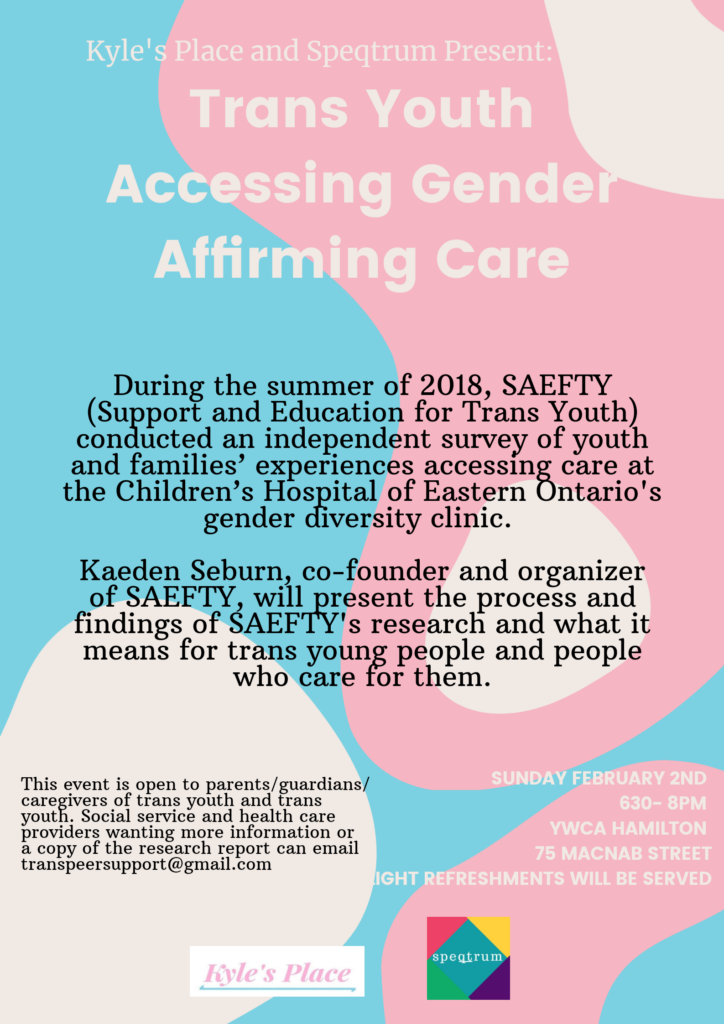 During the summer of 2018, SAFETY (Support and Education for Trans Youth) conducted an independent survey of youth and families' experiences accessing care at the Children's Hospital of Eastern Ontario's gender diversity clinic. Kaeden Sebrun, co-founder and organizer of SAFETY, will present the process and findings of SAFETY's research and what it means for trans young people and people who care for them.
This event is open to parents/guardians/caregivers of trans youth and trans youth. Social service and health care providers wanting more information or a copy of the research report can email transpeersupport@gmail.com.
Sunday February 2nd, 6:30 pm to 8 pm
YWCA Hamilton, 75 MacNab Street
Presented by Kyle's Place and Speqtrum.