We're listed on Facebook Fundraisers!
This means that anyone with a Facebook account and raise money to support access to gender-affirming care in Hamilton.
You set up the fundraiser how you like,
promote it on your page,
your friends and family donate,
Facebook will send them tax receipts automatically, and
Facebook send the proceeds to the coalition.
Here's how to get started:
1. Visit facebook.com/fundraisers.
2. Click the button Select nonprofit.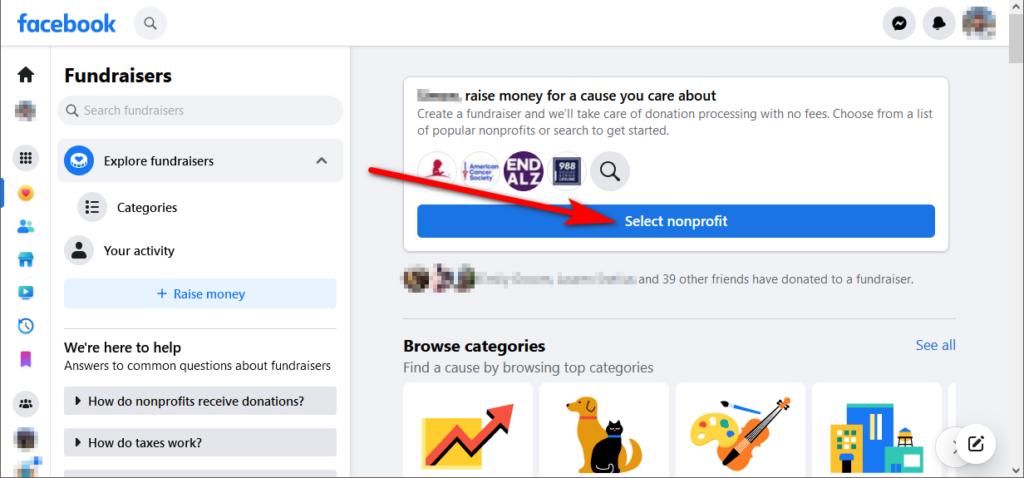 3. Type 'hamilton trans' and choose 'Hamilton Trans Health Coalition' from the list.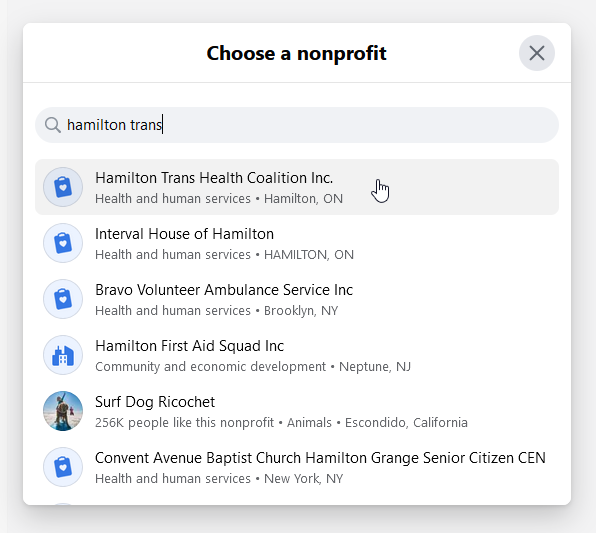 4. Fill out the details of your fundraiser, like: how much you want to raise, how long you want to run the fundraiser, a title to catch peoples' attention, and the purpose to explain why you support HTHC and gender-affirming care. From this screen you can also change the cover photo for the fundraiser. Click the button Create when you're happy with what you've written.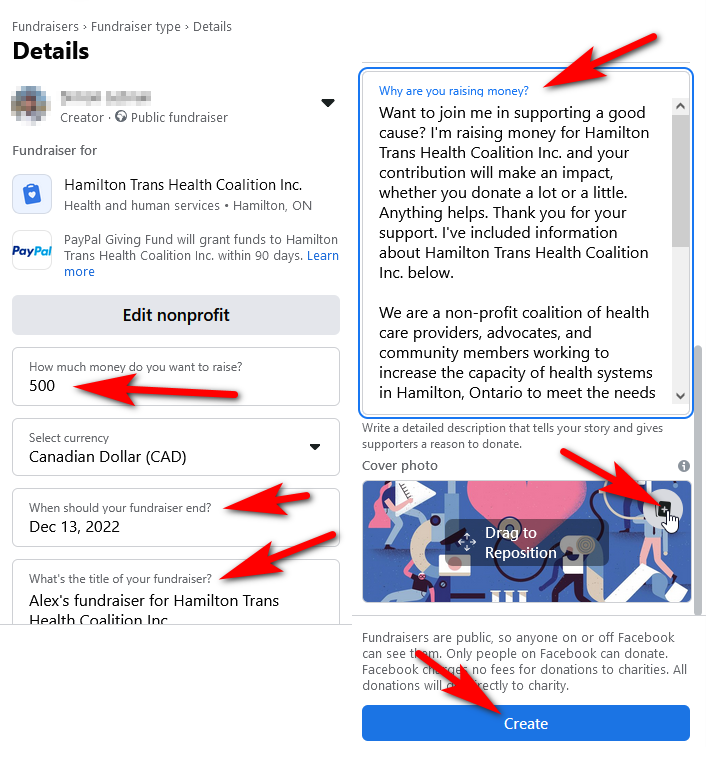 5. Follow Facebook's recommendations for getting your fundraiser off to a great start. These include sharing the fundraiser on your timeline, directly inviting friends to give with a private message, and being the first to donate.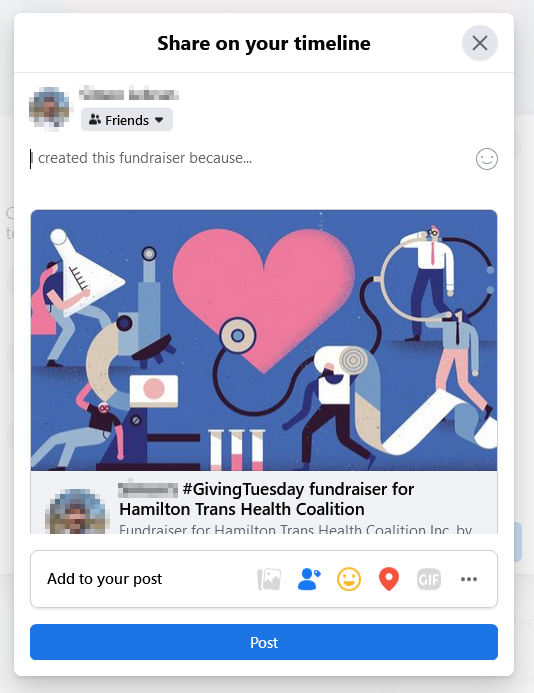 6. Keep an eye on your fundraiser and keep other people's eyes on it! Thank your donors, post updates to your timeline, and remind friends and family about it on Facebook in the days that it runs. Make sure to tell people why HTHC's work is important to you!
Email or mention us on social media so we can boost your fundraiser!